Selling articles online can be a good addition to your income or even become a full-time job. Whether you are a starting freelance writer or a more experienced blogger, you need to know about the options out there. Some prefer to sell articles to magazines, others create blog posts for influencers, and the market is quite diverse.
If you want to know more about the monetization of your writing, this guide is what you need.

Overall, there are two main ways to approach this issue.
The first one is to sell already written and ready-to-publish texts.
And the second one is custom writing. In such a case an author writes a custom order for a client.
Let's look at each of them closely and highlight all the pros and cons.
Selling Ready-to-Publish Articles Online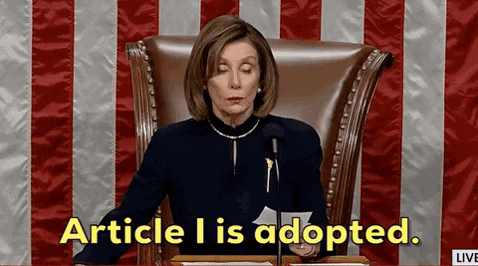 If you don't want to turn your blog into a business but want to sell your writing after it is already finished, there is a marketplace for it. It might be more complicated, but it is still possible.
This is the option good for those, who write blog posts on a consistent basis and have pieces they don't want to publish on their blogs or if they were rejected by other platforms. The main issue with pre-written content articles for sale is that they are not custom. So it might be harder to find a client, who is looking exactly for such a topic, volume, and style.
Should I even try?
Of course, if the subject is quite popular, like traveling or lifestyle, it is going to be sold faster. But if the subject is very specific, like types of bioplastic, the process will take longer.
But you can always share your expertise on LinkedIn to get a freelance writer job and sell your articles in the future. There are generally four types of places where to sell articles that are ready-to-publish, namely:
Forums and message boards. These are sites where lots of clients and companies go to find texts for their blogs or digital marketing. The main benefit is that they are usually pretty easy to start with and there is a great turnout of customers. But sometimes you'll still need to adjust your writing to the buyer's needs. And they may negotiate on the price. You can sell blog posts and even make a name for yourself, but you need to be cautious and do not violate any forum's guidelines. And often such marketplaces take fees for each deal you make.
Your website. If you have a personal blog or a website, it is quite convenient to sell articles directly there. The main advantage is that it is easy, you are in control of every step of the process, and you can write whatever you are interested in. The downside is that you need to manage the website correctly and make it optimized for Google. Because if people cannot find it online, how are they going to buy anything?
PLR articles. You can sell your articles as a bunch without any exclusive rights. It means that they can be sold as many times as you want. The downside is that such pieces cost a little, about $10 per 10 articles. You won't get a lot of money with such deals. And in the long run, such repetitive content can play against your reputation.
Selling blog posts via a dedicated agency. Many online agencies sell texts to customers. You can submit your works directly to them and do not worry about any communication. There is no price negotiation and they take care of advertising too. But there are certain downsides – the agency will take a percentage of your earnings. And they will require pieces on specific topics, so there is less creative freedom.
Although selling ready-to-publish articles is a valid option, I think that it requires much more hustle. It is harder to find a client; there are possible adjustments, fees, etc. And it all sounds a lot like trying to pitch something that a customer might not be in favor of. I think that writing custom texts is a much more beneficial way to earn money and give value to a customer.
How to Sell Custom Writing

This method is where I'm good at. It is all about providing a high-quality service to individual clients or companies. When you sell originally written copy, it helps to fulfill the demand for top-notch digital content.
Some might think that there is less creativity in custom writing. But the point is that you can choose the customers and topics that are interesting for you. There is no need to do anything you don't like.
And the selling is much more honest in this case, as for me. You offer a service and describe its value and benefits for a client. And if it is what they are looking for, the deal is sealed. It is a great way to establish good long-term relationships. Because we always come back for an excellent service that made our lives easier in some way.
Ways to sell original blog post?
But how can I sell my story to a magazine or online platform if it is not written yet? Well, there are several options to choose from.
Register on freelance writing websites. There are tons of them, some are specific like iWriter, and others host all types of freelancers, like Upwork. Choose the ones that are comfortable for you, create an account, and start applying to gigs. Some of them you'll get, others not – it is like with any other job. It is an optimal way to access a wide variety of customers and build up a portfolio of your works. It is by far one of the most convenient ways to organize your freelancing. You are in control of everything, there is direct communication with the clients, and reliable platforms have ways of securing payments.
If you want to know how to sell an article to a magazine or newspaper, the answer is simple – communicate to them directly. Create a list of magazines you are interested in. Check out their guidelines – these are policies for freelance writers on what the publishing expects and what they are interested in. It has all information you need, from topics to volume, and requirements. After that, you can create an outline for a future piece and pitch to the magazine. If they like it, they'll order one or several pieces from you.
The same goes for blogs and digital platforms. Lots of them have featured posts and are looking for great content pieces. You can subscribe to writer Gazette or a similar service that sends out updates on what platforms are looking for writers. You can also consider doing free featured posts for promotion. First of all, your name out there is a good way to build a reputation. Secondly, there is usually an opportunity to put a link in that directs people to your website. It might be a useful option to attract new clients and endorse brand awareness.
Work for a business writing agency. Some authors choose to do that to earn money and do not worry about finding clients and negotiating. If you sign up for an agency, you just get orders from a manager and do them. It is a lot like a remote job. The main downside is that such agencies take part o your earnings for their services. But if you just a beginner and want to learn – it might be a good opportunity for you.

Custom writing is a more profitable and convenient way to earn money as a writer. Simply because it offers more value to a client. They get what they want and you get a reasonable payment for your skill.
Write Hard, Play Hard
If you want to be more successful in this field, here are some general rules on how to sell your writing:
Create a writer's portfolio or a personal blog, something to showcase your skill. No one wants to pay for a cat in a bag, so make sure that future clients can have a look at your best works;
Be honest and open. Sales are not like they are portrayed in the movies. You do not have to be a slick person that manipulates a customer. Be open about what you can do and at what cost. Put the emphasis not on the features like the lengths or number of words, but the value a client will get. They do not have to worry about writing their blog if your articles are SEO optimized and will gain a new audience. Show how your services can solve their problems.
Aim for a long-term relationship. Be empathetic to your client, understand their needs, and try to build trustful relations. Some will order just one piece and it is fine. But if your writing is good and provides real value to a customer, they will come back. And it is always better to work with loyal clients as you know their expectations and requirements.
Be original. It is not only about how to sell articles but more about how to create unique and high-quality content that will be in great demand. Grow as a professional, invest in additional education, and try new methods. If you are niche experts that can adopt several styles, there will always be people interested in your work.
Ready to sell articles online?

There are two main ways to sell your writing online. You can try to sell ready pieces or fulfill custom orders.
Both of them are possible, but I think that custom writing is a more promising and profitable option. It helps build your reputation, gain loyal clients, and earn a good amount of money.
And what is your favorite way to sell articles online? Share your ideas in the comments section.