Writing is a solitaire profession. Writers are usually loners that sit on their laptops and put words together to create meaning. But it doesn't mean that you have to be alone all the time. Actually, writing mentorship is not only a common thing but very beneficial. Now, I'll explain how to find a writing mentor in detail.

Whether you are a beginner looking for a specific niche or a more experienced author, a creative writing mentor can guide you, inspire, and help to find your unique voice and style. 
Why do you need a mentor?
Let's start with what your offline or freelance mentor can help with. You should not expect them you become your BFF or devote all their time to you. But there are several major benefits that writing with mentors can offer.
Accountability. This is a person that will hold you to your words, deadlines, and duties. It gives a boost of motivation to continue;
Inspiration. A writing mentor is someone you look up to, someone that can inspire you to overcome writer's block or challenge to expand your creative limits;
Improvement. Due to their experience in the field, they can provide valid feedback and criticism on your works or teach you good writing hooks. It is the best way to improve your writing skills and find new ways to approach them;
Developing style. Writing mentors will help to find your unique voice and style, something that makes you stand out.
Professional advice. Also, someone who has been in the industry for a long time can advise on publishing options and help to make the right decisions.
Support. Working in the creative field is not easy and can be overwhelming. Sometimes a word of advice or a little support can go a long way. Your mentor will help you to move forward in the right direction and not bail off when it becomes hard.
It is all about cooperation, being more focused, and achieving goals with the help of someone more experienced and knowledgeable. A mentor generally sees a big picture, something that you do not notice, and encourages you to go further.
How to Find a Writing Mentor?

There are several ways to find a mentor. First of all look for someone busy in the same writing sphere. For example, if you are a comedy author, it is better to find someone with a similar experience. And also look for someone who has similar interests and values, someone you can look up to.
You can find mentor writing in several places, such as:
Writing groups online or offline;
Professionals courses, events, seminars;
Joining professional organization;
Reaching out to someone individually.
Look for a person with experience and a career path you'd like to follow. And make sure that this person is available or has an interest in sharing their knowledge.
How to Reach Out and Keep Relationship
The first rule is not to rush into mentorship right away.

After all, it is a relationship, so be patient the same way you'd be in other personal relations. You might have several candidatures and be not sure which one is the best for you or who is willing to work with you.
Show Professional Admiration
When you first reach out to the person you want to be your mentor, who them the professional admiration rather than personal emotional involvement. Be honest and tell why you look up to them and why you think their advice can help you.
Present Yourself
Another thing to remember is that you need to pitch yourself. Do not simply write: "I do not know how to sell my articles online, can you help me?". Nah! After all, if it is a well-known author, they can be getting such messages all the time. Show them why you will be a suitable mentee for them.

Tell them about what types of advice you are interested in and why. How their mentorship can help you achieve your goals.
Ask Something Specific
Do not ask right away something like "will you be my mentor?". You both do not know each other well enough to make such a decision. At first, you can reach out with a proposal to meet for a coffee. Keep the meeting short, up to an hour, and have specific questions to ask.
If the meeting is not available, you can reach out with a couple of specific questions via email or public social media.
Follow Up
After the meeting or initial response with your writing mentor – follow up and be grateful. You can also propose help from your side – like assistance with something. You need to show that you are serious about your intention and interested in further cooperation.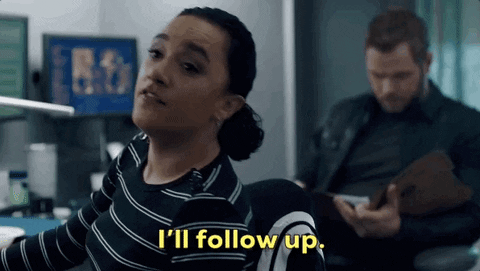 Mention that you'd like to meet again or have another professional conversation online. You can even propose a date or specific subject.
Ask for Feedback
In the beginning, you'll need to be proactive with pushing these relations. But keep it professional and not too much. Always ask for feedback and expert opinions on your work.
IMPORTANT! Be ready to hear something that is not entirely flattering – it is completely normal and will help your growth.
And when you are sure that both of you are ready for mentorship, commit to it. Do not be afraid of a challenge or stepping out of your comfort zone. Such inconveniences will help to find new creative powers and form a unique style.
Ready to find your writing mentor?
Finding a mentor is a great opportunity to become a better writer. Even though the writing is a solitary process, you can hugely benefit from expert advice and guidance.
Remember to be grateful, respectful, and open to suggestions.
Have you ever been using assistance from writing mentors? Share your experience in the comment section below 😉