It's time to see the latest 2023 trends in the blogging niche. And everybody who's willing to make money blogging wants to know what are the most profitable blogging niches with low completion in the year 2023. Soooooooo…let's figure it out.
Blogging is an essential aspect of internet marketing that targets a specific market. In most cases, the blogging niche's goal is to make money through direct traffic to an affiliated website. Free blogging services are often used in this regard, which helps in minimizing costs and losses.

Selecting the right blogging niche
The blog niche must be decent and high quality in nature to attract visitors in a meaningful way. Such blogs generate traffic through paid advertisements or search engine optimization.
Creating content that really leads to more people engaging is not the easiest thing to do now, given that there is SO MUCH competition in the market.
The latest research conducted by Statista described that content marketers would struggle to drive qualified leads. About 54% of the companies agreed that it was the greatest challenge in their operations, and 45% said that finding topics that customers would actually want to read about was not the easiest thing there was.
A plausible reason for this is that they try too hard to attract the audience, which can be slightly pitting off. If they select the right niches, then this can become much easier for them.
Why is niche-focused blog content important?
In this part, I'll explain the main reasons why you better target some specific blogging niche to succeed and gain enough profit. Because people who write about everything but nothing, in most cases, lose in terms of quality and expertise.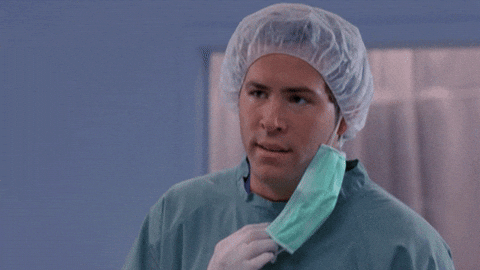 Let's get deeper into each reason why you better focus on some niche-specific blogging opportunities.
Target specific audiences
Blogging is NOT dead! Blogs aim to try and direct traffic to websites, which eventually allows more people to know about it. This is why most blog posts provide instructions, explain a topic or answer a question. This provides a more structured approach to narrow the content topics in a meaningful way.
Such process can directly target people who have similar concerns, motivations, or interests regarding the selected topic. Niche focuses phrase has low competition as compared to the generic and basic keywords based.
One example is looking at the traffic numbers for "personalization". In such cases, volume is quite high and comes with keyword difficulty.
"Websites need to build backlinks for over 153 websites to earn a top spot on the SERPs."

Ahrefs resulted in this regard
It is a challenging subject in its nature, but when it is focused on a niche based, the competition level decreases significantly, such as "device personalization services".
It is always challenging to attract the right customers for the website, especially when the online competition has become fierce.
So when content creators incorporate niche keyword phrases, it helps connect with the high fit and hard-to-reach segments and improve the site ranking.
Establishing the Brand's expertise
Website content is the key element that helps in standing out from the crowd but if it is overly generic, then desired results can not be achieved. It is also hard to trust the customers when they can find generic information from a reputable site, so they don't have any potential lucrative opportunity to trust your website.

Adobe conducted a survey in this regard that resulted that consumers' requirement is much more for branded content that makes them more informative and increases trust. They are turned off when engaged with generic, irrelevant, poorly written content. Customers also stated in this survey that content was most valuable when it was based on information instead of promotion by providing a unique perspective on the given topic.
Such brands that provide information on niche subjects help themselves establish themselves as experts and valuable resources. This allows you to set yourself apart in the market by offering unique perspectives or information that customers cannot find anywhere else.
One example is offering marketing services to such businesses engaged in the manufacturing sector. So creating such posts that are about manufacturing marketing techniques can give customers a clearer idea about what the blog is about, and they can be interested in partnering with an agency.
Supporting Silo Structure
The best strategy to build a content library is linked with adopting a silo structure. It makes the site easier to find and navigate for Google.
Silo structure is based on creating content hubs that branch off an overarching topic. These pages are internally linked together, and visitors can easily navigate through categories as well as subcategories.

Moz's latest research findings resulted that the infrastructure of the site and internal linking plays a vital role in Google's ranking system, which is about 8%. This number does not seem significant but greatly impacts the ranking system.
So using this type of structure can help the websites earn a higher ranking on the SERPs. Niche blog posts specifically focusing on the profitable aspect are the best way to implement such type of structure based on its perceived benefits and effects in a meaningful way.
The major strategy in this regard is linked with separating the content pages into main, overarching categories known as pillars.
Make Ideation Easier
Another key feature associated with the profitable blog niche is making the ideation easier. Going niche can help brainstorm and come up with content ideation because posts are created related to specific topics and subtopics rather than focusing on broad categories.
The key strategy in this regard is to focus on keyword research to guide target search terms to generate traffic.
Profitable blogging niches in 2023

There are over 60 million professional blogs that exist in the marketing world. Therefore, finding the low competition untapped big niches is relatively easy. Blogging has already entered the mainstream, and most of them are living their dream lives.
One common mistake that new bloggers often make is linked with starting in big niches that are already saturated, making it hard for them to succeed. Following are some major categories and subcategories of such blog topics that have the maximum potential in the corporate sector in the coming years.
Cryptocurrency
Cryptocurrency has gained massive popularity in the past few years, and people are making a fortune. That's why it is on my list of profitable blogging niches. I can't say that the competition is low here, but I surely can say that the number of writers only increases due to the profits it brings.

It is natural for the general public to learn about the basics of cryptocurrency and relevant areas that can be helpful for them to know about in their personal and professional life.
BTW, if you want to know how to get such writing jobs on LinkedIn – check out this article, as it has a straightforward guide:
Some of the major topics that can be covered in the cryptocurrency niche with the utmost potential for profit are mentioned as under.
The future of cryptocurrency in the real world
Blockchain-based cryptocurrency structure
Non-fungible tokens (NFTs)
Bitcoin, as the leader of cryptocurrency platforms
Ethereum is the next future of cryptocurrency
Manipulative practices of crypto exchanges
Binance exchange is the market leader in the crypto trading platforms
Most popular altcoins with 100x potential
The phenomenon of bull and bearish market in the crypt world
Regulatory bodies are concerned about the decentralization of cryptocurrencies
Smart Homes
And another profitable niche to opt for if you wanna earn money writing blogs or selling your articles online. Smart homes are one of the major popular areas on a global scale. A survey in this regard resulted that over 57.4 million households in the US will be actively using smart home devices in 2022. This is a 6.7% increase as compared to the result of 2021.

Furthermore, the growth projections in this domain are also relatively much higher in the coming years, as it is estimated that over 64.1 million households will be using these smart devices by 2025. Therefore, it is a relatively untapped subject in the blog niche that has the huge potential to achieve growth and profitability.
Following are some of the major sub-topics that the new bloggers can try by conducting effective research in a meaningful way.
Artificial intelligence's role in smart homes popularity
Robots as the helper for humankind in their homes
Lifehacker smart home tools
Best smart home gifts for holidays in 2023
Best smart home devices in future
Surprising, smart home gadgets you have never seen before
Smart HomeKit in the next five years
Amazon and Apple Gearing up for the fight for Smart home devices
Smart home heating and advanced lighting systems
Sustainable homes and intelligent energy management
Trends in the smart homes in next five years
Smart housing is safer and more entertaining
Tiny Living
A revolution is taking place in the world of home design. The buzz exists about the architectural and social movement that advocates the downsizing of living spaces.

An example in this regard is the 2.5 million Instagram posts with the hashtag "tiny house." There is a massive following and a burgeoning number of TV series and documentaries stressing the tiny house's subjects. That's why more and more bloggers are entering this profitable niche.
Research in this regard resulted that nearly 25% of the San Francisco apartments have been tiny house sized since 2010. An average tiny house costs about $45,400 with variations.
If you want to write a blog about tiny living or sell your articles on this topic, it will not take much time. Believe me, I know how long it takes to write an article, and you can check this blog post where I shared my ideas:
So tiny living is one of the most profitable segments for blog topics because of its untapped nature.
The economic cost attached to tiny living
Sustainable living directly links with tiny living
Tiny houses, less stuff, more freedom
Role of the tiny house in more resilient life
Leading builders of tiny houses
The modern tiny living ultimate solution to increasing population
Tiny living is about artistic innovation
A small living and doing big things
Tiny houses are the future and beyond
The floating umpire of tiny houses
Tiny housing as future real estate market
Role of modern architectural design in tiny housing
Technology has facilitated tiny housing at the global scale
Why is tiny housing safer and more cost-effective?
Tiny housing is a solution to address the global population's need for residences
Digital Marketing
Yeah-yeah-yeah… digital marketing is still quite a great option to choose. Why? Because it has an enormous amount of different subfields.

It is difficult to estimate the impact of digital marketing in today's business world. According to research, digital marketing size will increase to $155.3 billion in the US alone in 2021. The optics of growth are huge at the global scale.
Therefore, it is potentially a diverse and profitable area for content writing for bloggers. An estimate regarding the growth projection of digital marketing at the global scale resulted that it is expected to achieve a compound annual growth of 19.1% from 2022 to 2030.
Hence the market size of this industry will reach $264.15 billion by 2030. So it provides the information that digital marketing has massive potential in its domain for blog writing.
Following is the list of the major topics that can be explored in the future for new bloggers in a meaningful way.
Smart speakers, a growing channel for the digital marketing
Rise of voice searched with enhanced artificial intelligence
The increasing popularity of chatbots in the marketing
AI-enhanced the effectiveness of chatbots
Augmented reality is the future of digital marketing
Best SEO learning websites and tools in 2023
A guide to understanding pay-per-click advertising
Five ways to build a successful advertising company
Ten things to avoid in the digital marketing
Best CMR tools in the digital market
Google Analytics and its relative effectiveness in the digital marketing
Learning social media marketing for the beginners
Top digital marketing trends in 2023
Four ways to extract value from customer data
Essential digital marketing KPIs
Select one of the most profitable writing niches today
Blogging is an important and structured domain that has gained significant popularity in the 21 st century. Therefore, major global brands have shifted their focus in this domain of blogging in a meaningful way.
The most profitable blogging domains include cryptocurrency, Smart Homes, tiny living, and digital marketing. So all these sectors and sub-sectors have relative importance in the blogging context at a global scale.
The trends are favoring at the moment to the given research topics accordingly.
Select your blog writing field according to your expertise, or increase your writing skills in one of the proposed profitable blogging niches you found in my article and earn good money. Good luck, my friends 😉