UPD in 2023
Freelance writer websites serve as a great resource to find professionals to perform almost any task. There are quite a few of them now.
Some freelance sites specialize specifically in writing while others offer a platform to all types of specialists. But how to find the best freelance copywriting websites available on the web?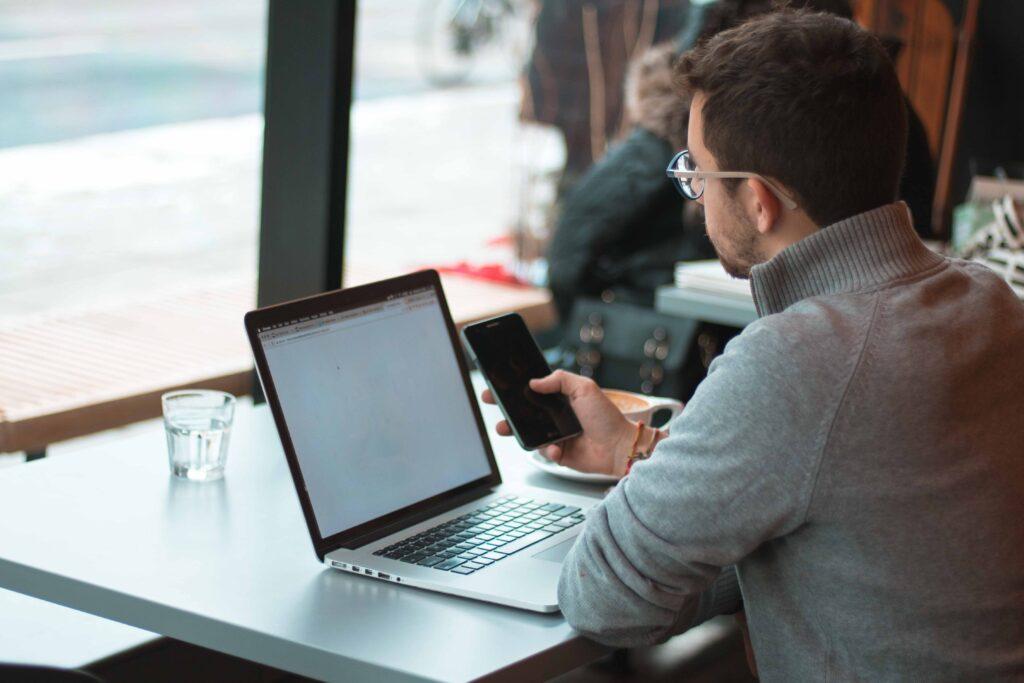 The best freelance writing sites often provide secure opportunities for both clients and writers. They are the medium that helps to find each other and make the cooperation protected from scams.
How to find the best freelance writer websites?
It is quite obvious why there are so many freelance writing websites now.
First of all, they are here to fulfill the demand for content creation, whether it is blogging, digital marketing, or academic assignment.
Secondly, they show the overall tendency of the workforce's shift to freelance and project-based cooperation.
Like with websites that offer freelance proofreading jobs, there is no ultimate website that will be perfect for any client. Different freelance writing sites are beneficial for specific needs. Some offer more journalism-related gigs, and other academic services, some are more affordable, and others are quite pricey.
It all depends on what you are looking for in particular.
That's why I've gathered a diverse list of the best freelance writing sites of 2022 with the main pros and cons to choose from.
Okay, let's go!
---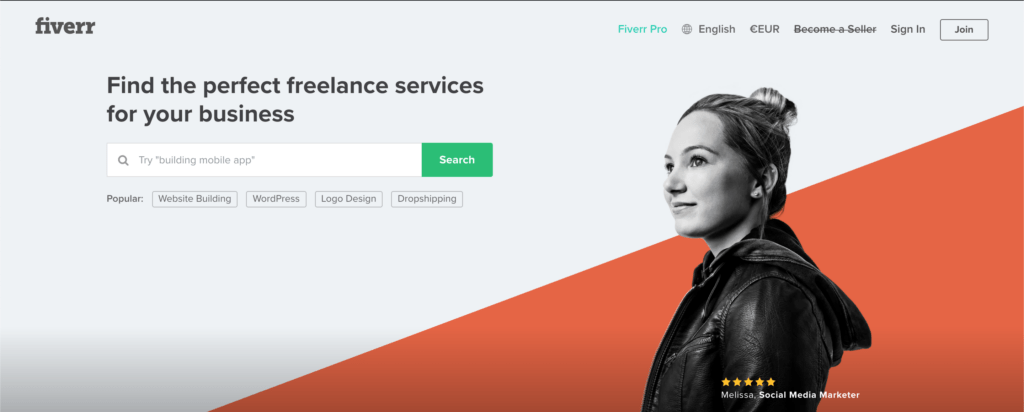 This website is not devoted exclusively to writing, but it has some great professionals. It is designed to help businesses find professionals to work on their projects, whether it is graphic design or content creation.
Fiverr is one of the freelance content writing sites for those who are on a budget. The policy of the website is that the job can be done for $5 and up. So it is quite possible to find someone to do the task for a reasonable price.
The main feature is that writers post the gigs they can do and a business representative finds a suitable candidate.
Pros:
It is affordable and they are fixed rates, no hourly rates;
The site offers payment protection (it is done when the client confirms satisfaction with the job);
Some writers work with multiple languages, not only English;
You can view finished projects to see whether the specialist is suitable for your project;
Comprehensive rating system.
Cons:
Looking for a professional might take a while as there are many gigs;
Although the basic rate is low, the top professionals might charge significantly higher;
If you need a text-only from a native speaker, the search might also take more time;
You cannot post a gig as a business representative, you need to find the writer yourself.
---

This is a designated freelance writer website that provides services since 2011. It has a pretty big database of authors that specialize in different topics. There are also many professionals from various geographical locations.
iWriter is pretty affordable for clients and offers fast results. One of the major benefits for businesses is that registration is free. All authors are divided into four categories, such as standard, premium, elite, and elite plus based on their submissions.
This is one of those content writing sites that ask authors to submit examples of their work before they can take orders.
Pros:
Affordable prices, starting at $1.40 per 250 words;
Free registration and great database of professionals;
Clear rating system;
Ability to approve content before releasing payment.
Cons:
You might receive a text written by not a native speaker;
Low prices mean that some of the writers are just beginners;
Not every writer is an expert, and if you are giving low quotes, the quality might also be on the same level.
---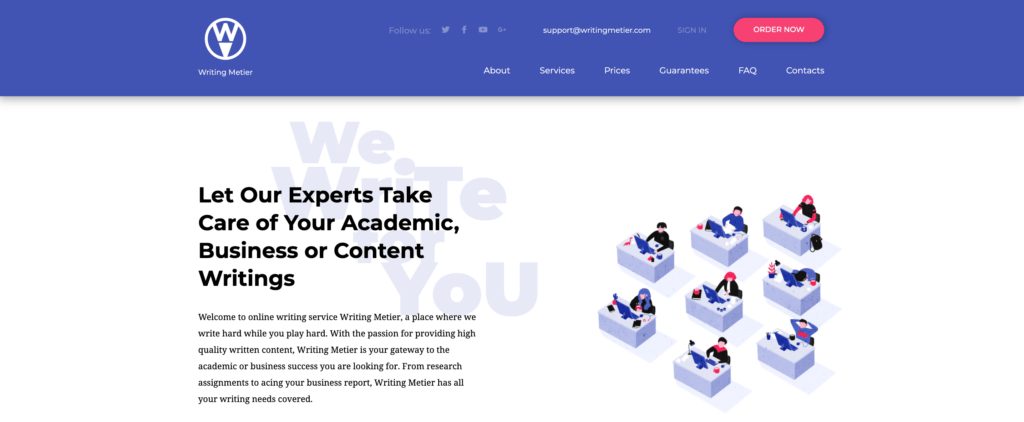 WritingMetier is one of the best professional writing websites that offer high-quality services.
The main difference from others is that it is an agency that works with top-notch authors. It means that the quality of the services, as well as customer support, is managed by one dedicated team. It certainly adds responsibility and security. You are not working with an individual, but with a business with years of experience.
Like the most expert copywriting services on the web, they have a little higher prices as they have a massive team of writers who specialized in almost all the fields and a group of support managers.
If you want to know more about general quotes for writing a blog, in case you or your business is willing to outsource this part of work, check my blog writing pricing article.
This service specializes in academic, business, and content writing. The main advantage is that you don't have to post anything or look for a specific specialist, you just make an order and it will get done.
Pros:
Professional and credible writing service with a great team of writers and excellent customer support;
All team members are verified and the quality of the result Is at the highest level;
You don't need to look for professionals on your own, everything is taken care of;
Prices are quite affordable, you can choose between standard, niche expert, or premium writer;
Complete data and payment security.
Cons:
It is a designated writing platform for the range of academic, business, or content writing, which might limit your choices;
The prices are a bit higher than on freelance websites, but it comes with the quality of the verified writers and friendly support;
There is no bidding on the price, they are fixed.
---


This is one of the most-known websites for freelance writers and other specialists.
UpWork is not designated to one particular industry, so there are lots of freelancers of any kind.
One of the main benefits is an advanced searching feature with lots of filters that help to find a required specialist faster.
It is a good freelance writer website as it has a vast database, a transparent rating system, and an opportunity to bid on the project. It means that when you post a task, many freelancers can apply with their proposals. This can be a downside too. If you receive 200 bids, it might take a while to go through them all.
Pros:
High competition means that you can find someone to do the job on any budget level;
Good search system that helps to find professionals faster;
Job Score system that helps to evaluate the professionalism level;
Payment protection system;
There are writers from almost any part of the world.
Cons:
The search for a suitable author can take a while;
The number of bids on a project can also be overwhelming;
To get a good deal you really need to dig deeper, it is not as speedy as it seems.
---


This is one of the freelance writing websites that specializes in digital content creation.
One of its main features is multilingual writing. The authors can write text in multiple languages, translate it, or localize it. So it is the right choice for international businesses or those who are entering a new market.
Greatcontent is also one of the best freelance writing sites when it comes to SEO-focused texts.
Pros:
Multilingual writing and translation;
Localization of texts according to cultural specifics by native speakers;
A wide database of verified writers (about 10,000);
Good customer support and project management;
SEO-focused writing services.
Cons:
The website is focused on a specific part of the industry, so if you need academic writing – it is not what you are looking for;
It is a bit pricier than other freelance writing websites;
It is an agency that is more beneficial for businesses rather than individual clients.
---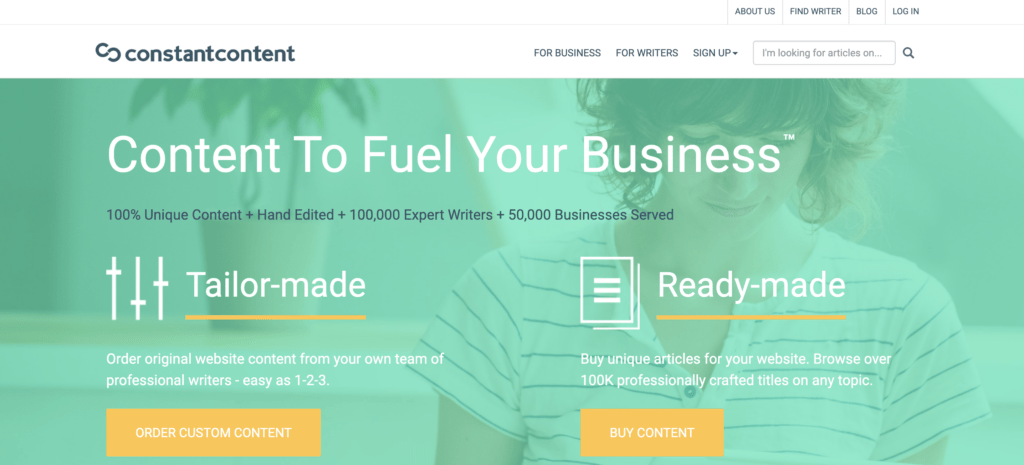 This one stands out from other best freelance writer websites on this list because it offers mainly digital content and also has a database of pre-written articles to choose from. So you can choose something that has already been written to buy and publish, which is an excellent opportunity for those who need fast solutions.
Another distinctive feature is that this freelance writer website has a very strict hiring policy for writers because they have higher standards. The service also edits the works.
Pros:
Highly-qualified authors that have fulfilled all the tests;
The existing database of ready-to-purchase content;
SEO-friendly texts;
Easy and fast registration (free and takes a couple of minutes);
Work on blog posts of any type and lengths
Cons:
The main disadvantage is the price. The services cost more than other best freelance writing sites because of the hiring process and quality standards;
Pre-existing content might not always be suitable for your needs;
It is doesn't do academic writing or journalism
---


The list of the best freelance writer websites in 2022 wouldn't be full without this one.
WriterAccess is a great platform for writers as they are free to apply but have to go through some testing to qualify. It is also open only to the authors from several countries, namely the USA, the UK, Canada, Australia, or New Zealand, to ensure that all of them are native speakers.
It is a freelance writing marketplace where you can choose the experience level of the professional and get a writer, editor, or translator for your project.
Pros:
Offers 14 days of free trial for new clients;
Fast results, a good database of writers (16,000);
The platform also offers translation and design services;
The platform ensures a wide range of texts, from case studies and white papers up to social media posts.
Cons:
Quality comes with the price, the more expertise the writer has, the higher the price per word is;
If you are interested in multilingual texts it is not for you – the focus here is on English;
Business needs a membership subscription, which starts at $39 per month.
---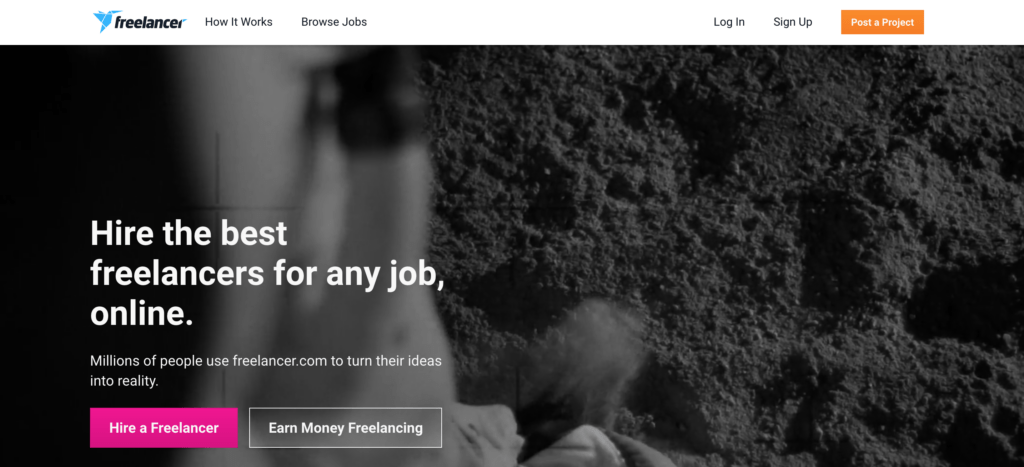 The mechanics of this platform is alike to Upwork. It is one of freelance writers websites that allows professionals to bid on the gig. And the employer decides who is suitable for the job.
It is quite popular and has a lot of specialists ready to do the work. There are no fixed rates as the writers make their proposals based on what they charge (per word, per hour, or project).
It is not limited to writing; there are freelancers of all types here, from graphic designers up to virtual assistants.
Pros:
Wide talent pool one can reach;
Easy registration and posting opportunity;
Compatible prices;
Secure payment option;
As soon as you post a task freelancers make their proposals, so there is no need to search.
Cons:
Looking through many proposals might take time;
The prices vary decently among professionals;
There is no verification system for writers.
---
Are you still searching for the best place to find freelance writers?
All of these freelance writers' websites are credible and can help to meet outstanding professionals. Yet, they are different in prices, amount of writers, their focus, and hiring policies.
Of course, the best freelance writing websites would charge more for their services as it allows for having higher quality standards. After all, you get what you pay for.
Still thinking, is it the right choice to outsource blog writing? Feel free to check my article to figure out when you SHOULD consider outsourcing blog writing and start working on your blog from this very moment.