Blogging is an essential part of any digital marketing strategy today. And it has many benefits for a small business. It is not surprising as blogging numbers are only growing. There are 600 million blogs in 2021 with 4,800 posts being published every minute.

Of course, this type of content creation is open to everyone, not only companies. But a lot of entrepreneurs do not know yet how a small business can use blogging to their advantage. Some entrepreneurs worry about how much will the blog cost or how to use it as a proper marketing tool.
Although those are valid questions, today I want to highlight the importance of blogging for small business in terms of growth, brand awareness, and attracting new clients.
Main benefits of blogging for small businesses
It boosts SEO
The first and obvious advantage is the opportunity to rank higher on search engines. For example, blogs can lead to a 434% increase in indexed pages and 97% growth for indexed links. The higher the page ranks, the higher it will appear in the search results.
But without stats, blogging for your small business is a very effective yet inexpensive way to boost the website and, as result, attract more audience. With some smart blogging tips for small business website like the use of LTK and fulfilling search intent, one can rank higher than well-established companies.
You can establish relationships with customers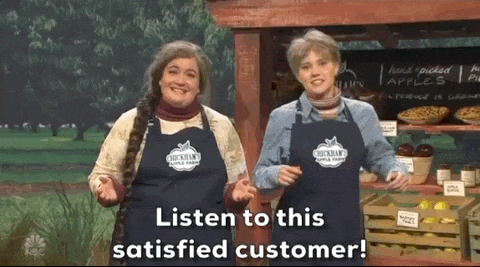 Blogging is a great way to connect to customers and establish a loyal community with them. You can connect via the comments, by answering frequently asked questions, or by making interactive content. It endorses trust, helps to increase brand awareness, and makes your relationships with clients deeper.
Just look at the stats provided by DemandMetric:
Blogging for small business allows directly connecting with the audience, answering its inquiries, and establishing strong relations.
It will increase sales
As result, one can see an increase in sales. It is easier to direct the user through the buyer's channel. And a person who trusts the brand and its expertise is more likely to buy from them.
Another simple fact is that the more audience you attract the more customer you'll get. Companies that blog get 55% more website visitors than those that do not.
60% of people that read about a product will go and seek it out.
When a person can read more about the product or service, they can get a better idea of the thought behind it. It is about giving value to the audience.
You can showcase industry expertise

One can use blogging to help a small online business develop a brand voice and identity. It is also a powerful way to establish industry expertise. No matter how small your company is, if you are an expert ready to share insights, people are going to appreciate it.
The creation of credible and informative content makes people come back to your website. They will come for the expertise of someone they trust.
For example, take Huffington Post. In 2005 it was just a blog launched by Arianna Huffington. And in 2018 it earned $14 million in monthly revenue. It was an alternative to mainstream media. Before that, it was hard to imagine a small blog competing with media giants but here we are.
And get amazing ROI
So what is the ROI of blogging for a small business? How expensive such a strategy is? How much to charge small businesses for blogging? Let's be honest – blogging is one of the cheapest marketing strategies out there. It is not free, but it is very affordable. Here are some numbers to illustrate my point:
Blogging helps businesses of all sizes

Blogging for small business owners can be extremely affordable if they are doing it on their own. They can learn how to write better, find a writing mentor, and provide original content.
But even if you do not have time or skills to write posts yourself, working with professional content creators is not that expensive. And in any case, the ROI will be better than any traditional marketing strategy.
For example, my team and I help small businesses and companies with their blog content. We can even take it off your shoulders completely. 
Add blogging to your marketing strategy
Simply fill out the form below:
You may ask, "For a small business that sells products will blogging help to grow organically?". The answer is yes, it will. As a result of all the benefits mentioned above, you'll enjoy such advantages as:
Use blogging for your business effectively
In conclusion, blogging is effective, it is inexpensive, and it is industry-recognized practice. And there is always a chance to turn your blog into a business as an additional income for your small business afterward. So there is simply no reason not to.
Your business will have two options to realize this. You can take all the responsibility for your team or you can delegate blogging to professionals and enjoy all the advantages. In any case the result is worth it.