Infographic is a visual representation of data, concept, or process. You've probably seen a lot of them online. They are used in blog posts, articles, presentations, and website landing pages. The wide use of infographics is quite understandable – it is a sure way to make your writing more engaging. So, let's figure out how to use infographics in your blog.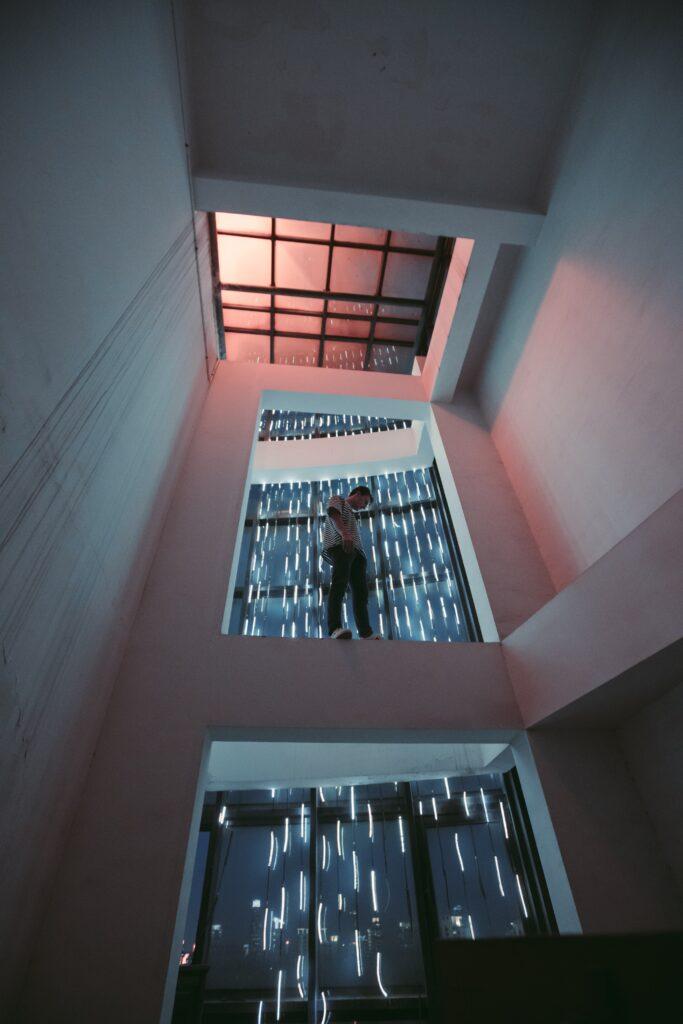 It is a great tool that has multiple benefits, no matter what your writing niche is. Let's discuss why and when to use it and how to do it right in your blog.
Why Use Infographics in your blog?
First of all, it is a very effective communication medium. People are mostly visual creatures, 65% of us are visual learners. It means that commonly readers comprehend visuals much easier and quicker than simple text. Yayayay, people love statistics.

According to statistics, the human brain can process images 60,000 faster than text! That's what I call a difference. But it is not the only reason to use blog infographics, here are several significant advantages.
It makes data comprehensive
Maybe you need to explain the production cycle or brain processes – it can be quite challenging. But when you use illustration, it is much more understandable for the audience.
And the information given in such a way is easier to remember. If you want to make your post more engaging and clear to the audience – an infographic will help tremendously.
Illustrated infographics are sharable
It is not a secret that images are much more shared than texts. Even if your writing is outstanding, people are more likely to share illustrations.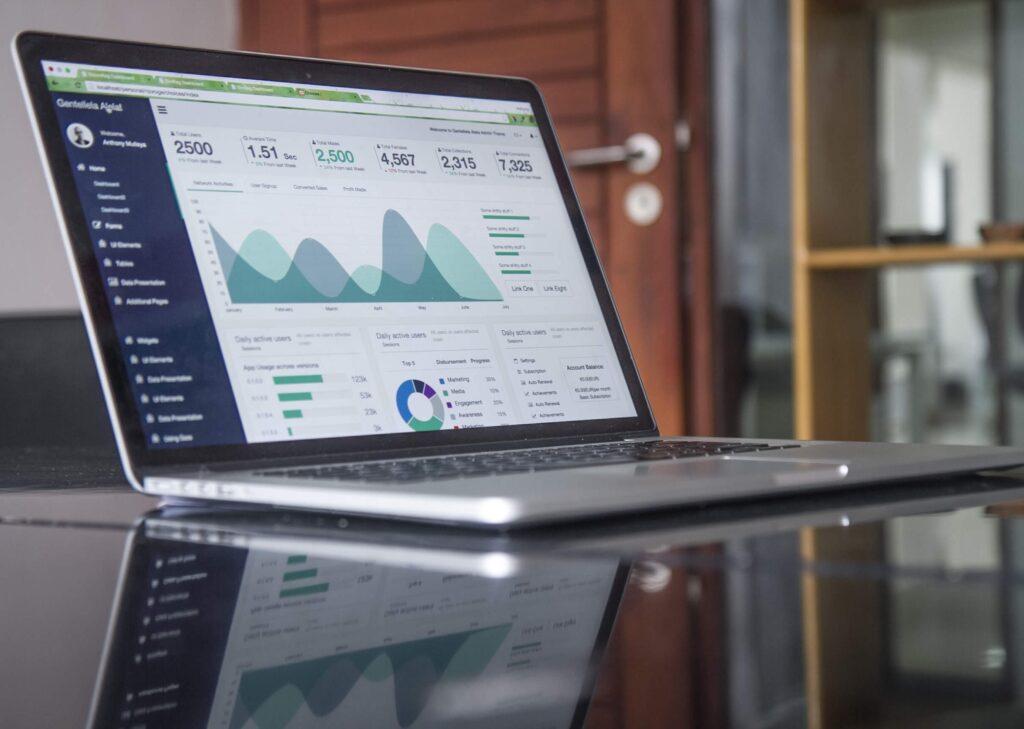 Usage of infographics can boost your shares and attract a new audience as a result. You can add a share button and endorse people to use your illustration. Just make sure you put your brand name on it.
Brand Awareness
This is also a perfect way to increase brand awareness. It doesn't matter whether you are an individual entrepreneur and blogger or a company's representative. Usage of the brand colors, style, and logo will do the trick.
Brand awareness is crucial for growing a business or personal blog and its further monetization, especially if you are interested in brand deals and sponsorships.
SEO

An infographic blog post has more SEO potential. It is more engaging and interesting for the audience. It also can be shared and used by other creators, which leads to more exposure.
And images are an excellent choice to promote your blog on platforms like Pinterest. And each picture has its SEO factors like a file name and meta description.
When it is hard to get a higher ranking with the text, you can increase your chances with an infographic. Google, for example, shows results for texts, images, and short answers on the first page.
When to Use Infographics?
Now, when the benefits of an infographic blog post are obvious, let's talk about when to use it.
Of course, one wouldn't do it for every post simply because it takes a lot of time and effort. You can use it when doing your writing sample as well, but it's another story. And also because when anything is overused it loses its power.


Here are several good reasons to use blog illustrations in a particular post. Use it if you:
Need to explain something difficult to an audience;
Want to present statistics, case studies, survey results, or lots of numbers – they always look better as graphs;
Need to do a summary of a long and informative post;
Want to make a comparison of two subjects or concepts;
Want to highlight particular achievements, factors, or make an engaging presentation of the topic.
Let me be clear – if there is nothing important to put on the infographic, do not do it. Because you will simply increase the costs of running a blog by making this unnecessary action. Just use an image for illustration. There is nothing more boring than infographics that does nothing for a post.
Overall, infographics can be divided into several types according to their usage, such as:
Statistical;
Timeline;
Process;
Informational;
Comparison;
List, etc.
Here is another cool thing to remember when you create infographics – they can be used multiple times. You can post them in your blog posts, on other services, on social media, in guest posts, and whenever you feel stuck with writing.
And it won't get flagged by Google as plagiarism or copypaste. So be cautious of what data you want to illustrate – make it relevant for more than just one text.
How to Create an Infographic for Article?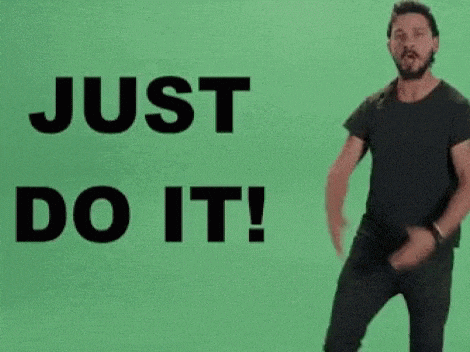 When you decide on how to use infographics, the next question is how to make it?
Well, there are three ways to approach it.
Hire a designer. Professionals can always do it better, it is a fact. If you have an opportunity, you can invest in graphic design and get outstanding results. And order all formats for social media too. But it is, obviously, an option not available for everyone.
Use other people's infographics. If there is something created on the topic you are covering, you can use it. Just make sure you credit the author and have a link to the source. It will add visuals to the post and make it more exciting. Of course, it is rather a quick fix, but sometimes it is necessary.
Create it yourself. You do not need to be a graphic designer to do it. There are lots of online and desktop tools that allow creating graphs and all types of visuals. And many of them are intuitive, user-friendly, and, most importantly, free.
I have 3 top picks to create your original infographics for you: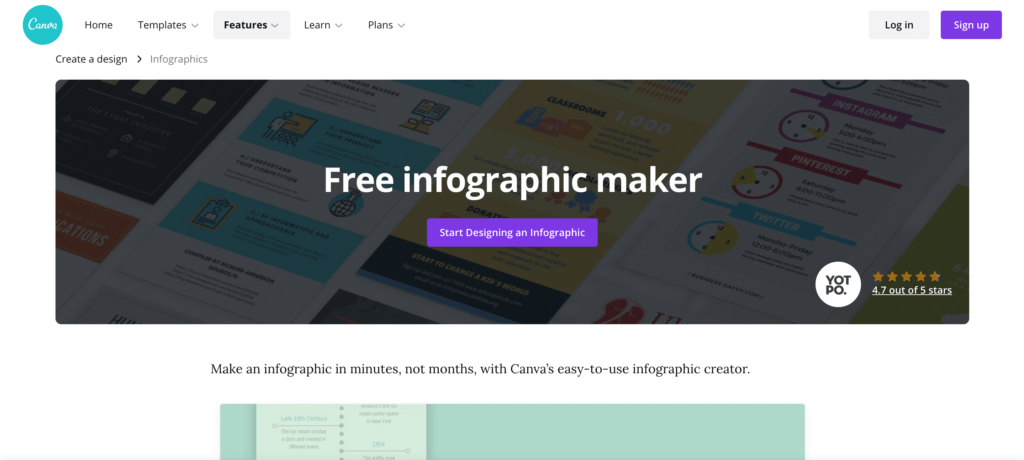 It is free to use and there are several cool free templates. And it allows downloading the file in high-resolution. It is pretty easy to use; there are lots of features and designs to choose from. And you can learn it quickly and create slick, stylish, and simple images.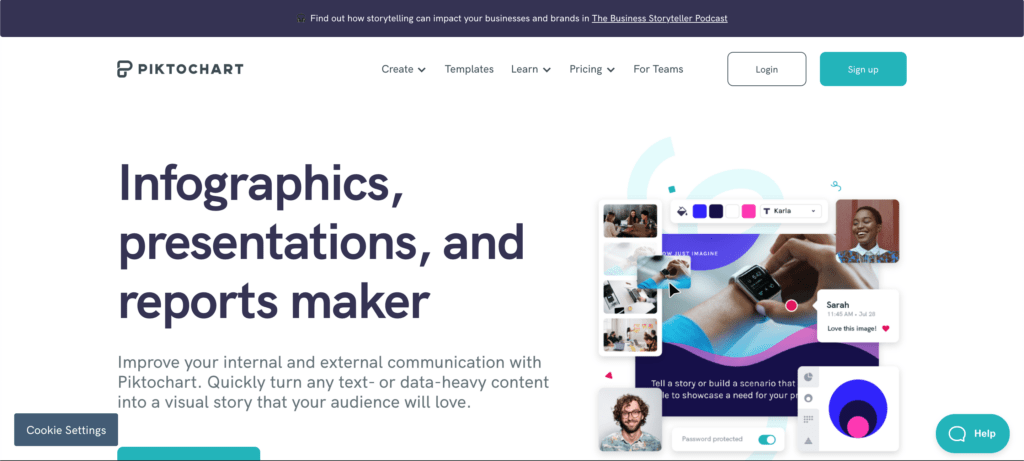 This tool is also user-friendly and easy to learn. Many great features allow the creation of unique images. One can create something simple, use ready templates, or even craft something advanced.
And one can also upload their own images to use. The free version lets you download the result in PNG or JPEG. But if you want to download it in PDF, you'll need to get a premium subscription.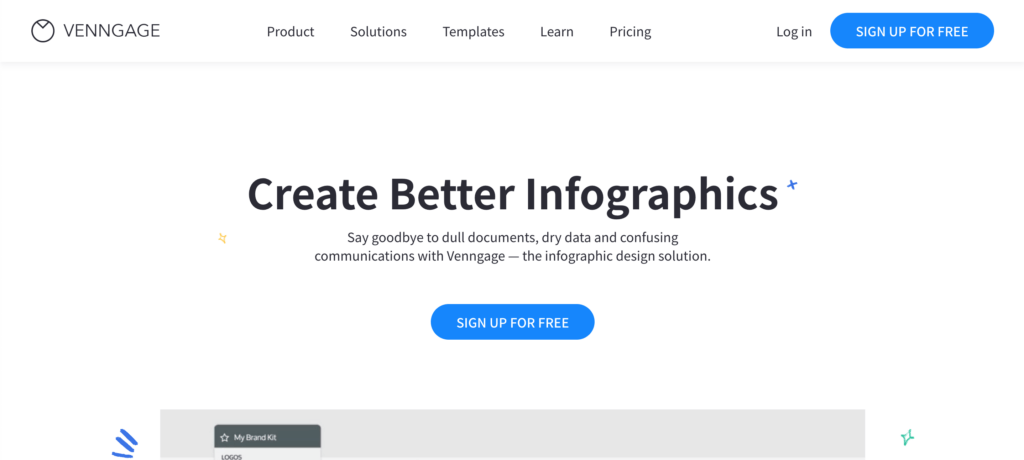 This one is great, but has one downside – it is not free. You can try it for free, but if you want to download your design, you'll have to pay for a subscription. But there are nice tutorials on how to use it and an extremely helpful blog on all things infographics.
5 Cool Examples of Infographics Usage
To sum everything up, check out these incredible posts with infographics from other creators.
Maybe these examples will inspire you to get your hands dirty and create a stunning visual for your next blog post!
Share links to your favorite infographics in the comments section, I'll be happy to check them out 😉