You shouldn't underestimate a blog content plan and its benefits! For beginners, it might sound boring, but it is a necessary tool if you are serious about blogging. It is a must-have step to be more productive, consistent, and provide quality content. And it will make your life so much easier, as everything is already planned.

So how can a blog plan help you out? Well, the main benefits are:
It increases efficiency. According to the studies completed by Joe Pulizzi from the Content marketing institute, 60% of companies with written content strategy are more effective than those who have it just in words. And the same goes for individuals. Blog planning is crucial when it comes to efficiency.
It helps to define your goals and objectives for a period. Blogging should never be aimless, especially if you want to monetize your blog and find a decent following.
A plan helps to always know what to write. When you have it all drafted for at least six months in advance, you won't get stuck with writing because of the lack of ideas. There will be no writer's block and nerves about what topic to cover.
A content plan for a blog is as important as a business plan for a company. After all, the competition is enormous, only in the years 2014-2020, the number of bloggers grown by 10 million!

How can one beat that? Well, with a smart strategy and planning beforehand, of course.
How to plan content for a blog?
Now, let's get into practical details of how to plan a blog and draft content for 6 months ahead. We'll go through all the steps, starting from the goal and audience.
Set the goals
Having clear goals is important because you'll shape your content according to them. I divide the year into 4 parts 3 months each. And set goals for each period. Do not worry; you can change them in case something new arrives. The goals should be smart:
S – Specific
M – Measurable
A – Attainable
R – Relevant
T – Timeframe
The more specific you get, the easier it will be to achieve. For example, in the first 3 months, you want to boost your email list by 20% or increase conversion rates by 15%.
Another good example is increasing blog's traffic by 10% in a particular period.
Define the audience
How to plan a blog without paying attention to the readers? It is impossible! Whether you are a comedy writer, product reviewer, or lifestyle blogger, you need to know who you are writing for.

Create a target audience persona – approximate demographics (age, location, employment) and their motivations. It will help to find topics to cover and choose the particular formats.
Create calendar
Now it is time for a content calendar. I like to use Excel spreadsheets but there are many other ways to do it. What do you need to add?
Posting schedule – consistency is the key.

Vasy Kafidoff
If you are only starting it is easy to think that you'll write every day. But in reality, it is extremely hard. The average blog post is 1,236 words and if you add proofreading, finding visuals, and other tasks – it takes a decent amount of time.
A lot of bloggers choose to post once or twice a week, which is fine. Quality goes before quantity.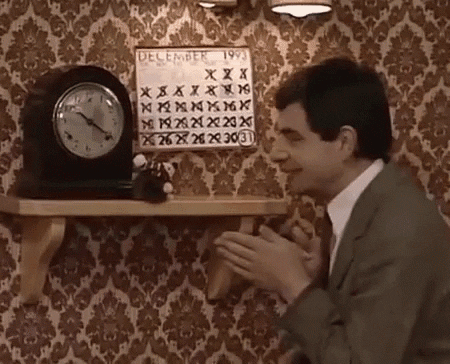 Create sheets for each month. For example, in May you need to produce 5 posts. Create lines with deadlines.
Also, add lines for topics and keywords for each post. We'll fill them in later.
Important! Add specific dates and events to the calendar. For example, holidays or industry-specific dates. You can craft the content according to them to attract more visitors.
If you have sponsorships, add them too and create pieces around the same subject.
Outline the content
Now it is time to brainstorm ideas for the next period. First of all, decide what content forms you can do, such as:
How-to guides;
Product reviews;
Opinion pieces;
Listicles;
Case studies;
Researches;
Videos or podcasts;
Interviews;
Guest posts, etc;
Another great idea is to reuse your old content. For example, rewrite and update old blogs or social media posts.

To make the blog more entertaining, diversify them in the calendar. For example:
1 post – how-to guide;
2 post – product review;
3 post – old content updated;
4 post – listicle;
5 post – your podcast on the subject.
Brainstorm ideas
There are many ways to find ideas to plan a blog. You can do market and keyword research, look at what is trending, find ideas in comments and questions, make an audience survey, search for some catchy headings or subheadings, or look at what is in the news. 
Any decrease or disruption in the amount of content you are producing and using can have a negative impact on your rankings. However with a full plan in place, you will have a steady flow of content to use throughout your campaigns.

John Waghorn
The fun part is to brainstorm all of them according to categories. If you need 5 pieces per month, it means that for 6 months you'll need 30 pieces, 6 topics for each category.
So draft 6 how-to guide ideas, then 6 product reviews, find 6 pieces of old content you can update, think of listicles, and podcast topics. It is a manageable amount of topics to think of and you'll have your content strategy drafted for half a year!

After you are done, put them on the calendar month by month. And add keywords that you've found during the research.
As an example, a travel blog schedule for May can look like this:
1 post – how-to travel this summer and stay responsible with COVID-19;
2 post – 10 hiking boots for your trip: choosing the best ones;
3 post –tips for traveling alone in 2022;
4 post – 20 things you'll need to pack for a trip in Mexico;
5 post – podcast about finding the best international flight deals.
Here you go – the content plan is ready all you need to do is to bring it to reality!
Ready to plan your blog content?
A blog content plan is a great organizational tool. It helps to be professional, stay on top of the industry, and be more successful in what you do. And it's also perfect for managing your time better.
You'll draft the strategy for a year or 6 months once and then you'll get to do only fun things – actually create content. Do not forget to review it before the new period in case some updates are needed.
One of the most important aspects – you should always aim for quality and consistency in posting. Remember that and your blog will rock the world!